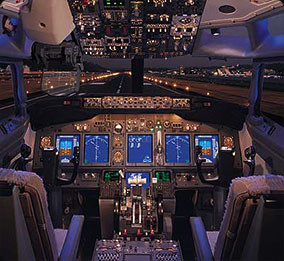 Flight Planning: Our services are based on a 24-7 Operational Control Centre (OCC) staffed by fully-qualified and ICAO licensed flight dispatchers, having worldwide flight planning experience and know-how to speed you on your way.
Computer Optimized Flight Planning
Worldwide Weather data
Complete NOTAM information
ATC filing coordination
Flight Watch and Flight Following
Significant weather and De-Icing alert
Route analysis / Test plans / Trip planning
Over flight and Landing authorizations (where required)
Slots & PPR: Our global network and worldwide contacts will allow us to obtain best solutions for suitable slots you request, on time, every time. You can count on our team excellence.

We are currently providing fuel based on our arrangements on the following airports within Romania : Bucharest Otopeni (LROP/OTP) ; Cluj Napoca ( LRCL/CLJ) ; Sibiu (LRSB/SBZ); Bacau (LRBC/BCM) ; Timisoara (LRTR/TSR)

G.A.S. maintenance capabilities are meeting your expectations for on-time return-to-service criteria and highly detailed maintenance budget control;
All of our jet maintenance services often exceeds to precise manufacturers' standards. From AOG assistance to line maintenance to major inspections, aircraft type: Cessna, Bombardier Challenger, B737, B737 NG , A320 series.

G.A.S. provides through its network and partners on all Romanian Airports ground services such as: Ground Handling, Catering arrangements, Crew and Passengers ground transport and accommodation on request, for very competitive negotiated prices and highest quality.
Credit facilities for all services are available, disbursement rate of only 9% to the due amount will be charged.